· Number Plates Club ·
The Numberplates.com club is the UK's biggest community for those with an interest in number plates and cherished car registrations. The club is run by the country's leading team of car registrations experts and enthusiasts which means that our members always have access to the most up-to-date news and the most comprehensive and accurate information.
Some members of our team have been involved in the number plates field for over 25 years, and our contributors include the authors of the definitive publications on the subject. Our aim is to bring you the best in entertainment, information, competitions, special offers and community activities. Visitors to the website are very welcome, and they will find plenty of great content here, however membership does offer certain advantages, and we do hope that you'll consider joining the club if you haven't already.
Numberplates.com is a sister site to the famous Regtransfers.co.uk. Regtransfers.co.uk is the largest private registrations dealer in the UK, and Numberplates.com members will receive periodic exclusive offers from Regtransfers.
· Free personalised number plates magazine ·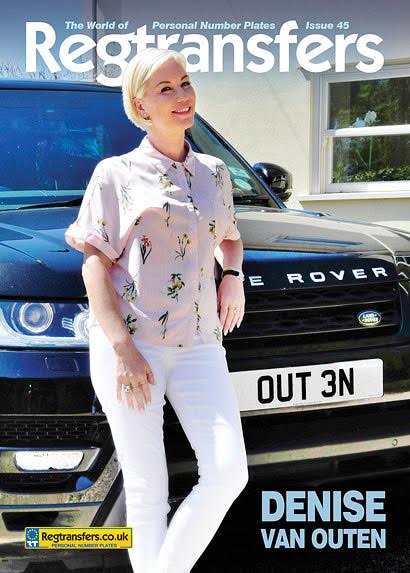 All members of the Number Plates Club are entitled to receive the popular Regtransfers magazine absolutely free of charge!
Each 84-page full-colour issue is packed with information, articles, and stories sent in by some of the magazine's 40,000 regular readers.
There are also exclusive celebrity interviews. Recent issues have featured Duncan Bannatyne, Sir Stirtling Moss, Chris Tarrant, Paul Daniels, Amir Khan, Vinnie Jones, Nicky Clarke and many more.
· FREE Membership has some great benefits ·
Forums with your questions answered
Number plates newsletters
News bulletins about changes to number plate rules and regulations
Early access to the best newly available personal plates
Half-price offer on the fantastic Regtransfers book
Where and when was your plate issued?
Third party special offers from our partners
Valuation service
Certification Alert
»
Find out more about the many benefits ...